Stone Veneer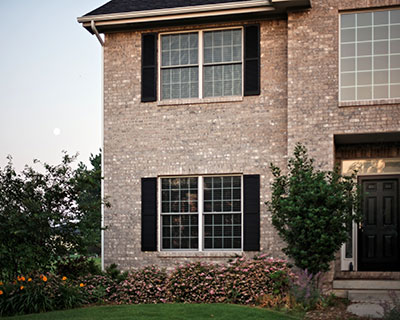 Stone veneer is still the most recommended protective and decorative covering for interior and exterior walls and surfaces. It is the top choice of many builders and contractors because of its natural beauty, durability, and ease of installation. It is also capable of protecting your walls from harsh outdoor elements and extreme weather conditions. But before you buy stone veneers for your property improvement project, make sure that you are buying the right type and quantity. Natural stone veneers are recommended for outdoor features while the manufactured or faux veneers are typically installed in interior areas. If you need help in choosing the best type of veneer for your project, consult a professional contractor. You may also ask your supplier about the different applications of stone veneers.

Aside from choosing the right type of stone veneer, you should also get the materials from trusted suppliers like us at Raymond Builders Supply. Our company has been supplying contractors and property owners in Ohio with premium quality stone veneers. Most of our loyal and highly satisfied clients come from Geneva, Mentor, Ashtabula, and Cleveland, OH. You, too, can have beautiful walls and elegant features by installing our carefully selected natural and manufactured stone veneers. We source them only from leading manufacturers and quarry companies in the country to give you the finest veneers available. Contact us today at (440) 466-4470 or (440) 942-9384 to place your orders. We can also help you in the selection process and even suggest designs that will best suit your home's architectural style.
Recommended Stone Veneer Brands
There are a lot of manufacturers and suppliers of stone veneers so choosing the best brand can be confusing. All of the companies that you will find will offer you topnotch veneer products, which are also available in various design collections. To make your selection easier, we have listed some of the stone veneer brands that we also offer at our store. You can surely find the perfect veneer for your project since these companies offer them in great design options.
Some of the brands that we highly recommend to our customers include the following:
Dutch Quality
Eldorado
Boral Stone
Heritage
Coronado Arriscraft
Stonecraft
Erth Coverings
Natural Stone Veneer International
Natural Stone Veneer
The best decorative covering for your walls is natural stone veneer. It can transform a dull surface into a beautiful work of art because of its unique and natural beauty. While it may cost higher than the manufactured ones, you can actually save money in the long run. Natural stones do not require expensive maintenance work. In addition, you won't have to worry about frequent replacement or repair works if you opt for natural stones.
The use of thin stone veneers is also gaining popularity. They are lightweight and easy to install. This veneer type doesn't need additional structural support, making it the most preferred veneer for large walls and outdoor features.
Manufactured Veneers
If you are looking for a cheaper option, choose manufactured stone veneers. Since they are manufactured and imitate the look of natural stone, you should choose brands that can guarantee the durability of their stone veneer products. Trusted brands use modern technologies and the finest raw materials when producing faux stone veneers. These types can also perform their functions just like natural stones, but at lower cost to the property owner. When installed by professionals, they can also protect your walls for decades with minimal maintenance efforts.
"MORE ARTICLES"
Building Supplies
Landscaping Supplies
Bricks
Pavers
Natural Stone