Brick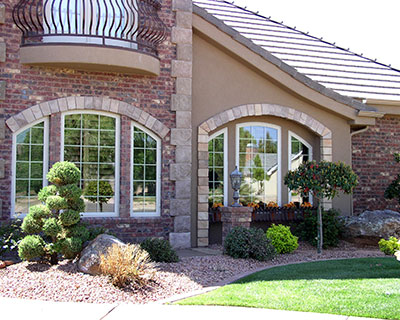 The demand for brick products is not waning even if there are other alternatives that also offer the same benefits and functions. Many property owners choose bricks for their home improvement projects because of the material's natural beauty and inherent toughness. These masonry materials can last for decades whether used on interior or outdoor features and amenities. There are also a lot of commercial property owners in the region that use bricks for their walls, pavements, and other structures in their property. If you also want to have beautiful and sturdy masonry structures in your home or business premises, you have to look for a reliable supplier who can provide you with premium quality bricks.

Your search for the right supplier ends here at Raymond Builders Supply. Our company has over six decades of experience in the business, making us one of the most trusted brick suppliers in the state. In fact, we are the largest brick supplier in Northeast Ohio. Our extensive product lines come from the leading manufacturers of clay bricks in the country. We offer different types of bricks that can be used for residential and commercial applications. The different sizes, colors, and finishes that we offer will help you create a personalized theme for your masonry project. In addition, our strong partnerships with manufacturers allow us to meet the requirements of customers and contractors. You can order in large quantities and we'll deliver them to your location promptly. Call us now at (440) 466-4470 or (440) 942-9384 and tell us your specific requirements. You can also expect for a fast delivery of your order if you're from Geneva, Mentor, Ashtabula, and Cleveland, OH. We have been serving these areas for decades already.
Great Selection of Brick Products
Getting the best type of bricks for your property improvement project will be easy if you source them from a trusted supplier. Established and large suppliers have partnerships with manufacturers, so you won't have to worry about not getting your preferred brick color or style. You'll be able to choose from a wide selection of brick products and select the most appropriate color or finish for your wall or paving project. Choosing the best priced bricks is also easy on your part.
Top Brick Manufacturers
The quality of the masonry material will affect the integrity and durability of your structure. We highly recommend that you choose only top brick manufacturers to achieve a long-lasting amenity. Leading brick manufacturers have extensive collection of products, so finding the right design, color, or finish for your project will be a breeze. You can also find bricks that are best suited for residential, commercial or industrial applications.
The top brands that you should consider for your project include the following:
Glen-Gery
Boral
Belden
Harmar
McAvoy
Redland
Watsontown
Pinehall
Endicott
Statesville
Cherokee Brick
If you are a homeowner, contractor, or property developer, always consider brick pavers and veneers for your construction or installation projects. These materials have timeless appeal that can easily make properties standout.
"MORE ARTICLES"
Building Supplies
Landscaping Supplies
Pavers
Natural Stone
Stone Veneer