Round Grove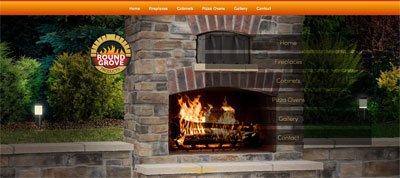 www.roundgroveproducts.com

At Round Grove, you'll find Outdoor Fireplaces, Pizza Ovens, Fireplace/Pizza Oven Combos, and Cabinets & Wood Boxes that are as affordable as they are easy to build. Our units are one-piece, pre-fabricated, and ready-to-finish.

We start each unit with 18-gauge galvanized steel U-channel framing, then add glass-fiber-reinforced-concrete along with a scratch coat finish. The result is a lightweight yet durable unit that is ready-to-finish with your chosen stone or brick veneer.