Blue Stone
Click on the images below to view a larger display.


Photo 1

Photo 2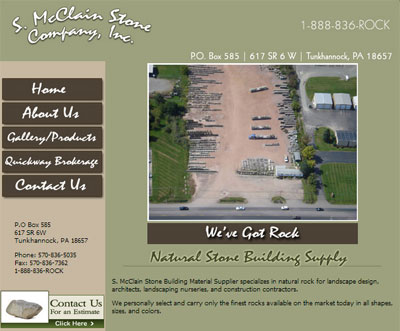 www.smcclainstone.com

At S. McClain Stone Co., we recognize that there are many things to consider when designing your next architectural construction project and deciding on the stone appropriate for the application. Our mission is to make the process of finding just the right stone easy.

Within this site you'll find information about our natural building materials plus have the ability to browse our online catalog so that you know what natural stone products we carry and make your ordering process easier. You'll also see images throughout the site that may provide stepping stones for creative architectural ideas.