Building Supplies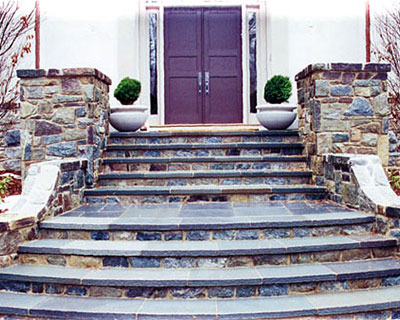 All types of construction projects, whether in residential or commercial properties, must be handled by professional contractors. This will ensure that the project will proceed smoothly and according to the approved plan. It is also important to ensure the quality of all the materials used in the installation and construction of various structures. If you are the property owner, you have to see to it that the construction materials used on your project are top-quality. You must source them from trusted suppliers of construction and building supplies.

Aside from quality products, your chosen supplier should also offer a wide selection of construction and building supplies. You will have a worry-free project if you can get all your needed construction supplies from one supplier. And if you are residing in Ohio, a local supplier of construction materials that you can trust is Raymond Builders Supply. As a one-stop shop, you can get all your needed materials from us. We have a large inventory of masonry materials, aggregates, masonry tools, concrete products, and other construction supplies. Our products are guaranteed top-quality since we get them only from top brands and leading manufacturers in the country. We also offer fast delivery of your purchased materials anywhere in Geneva, Mentor, Ashtabula, and Cleveland, OH. Call us now at (440) 466-4470 or (440) 942-9384.
Quality Building Supplies
The longevity and structural integrity of any concrete structure largely depend on the kind of materials used in the construction phase. Since building masonry and concrete structures involves a considerable amount of money, it is just right to be very critical when choosing the kind of materials for your projects. To avoid choosing subpar building supplies, ask the help of a professional contractor. Most building contractors offer free materials costing and professional advice to help their clients make sound decisions. They can also suggest other options and guide you in selecting the right type of materials.
Buying Building Supplies
One of the problems that most property owners encounter is choosing the right suppliers for their projects. As mentioned, the quality of the materials plays a very critical role in the structural integrity of your home, building, or any concrete structure in your property. Whether you install a small patio in your home or building a new commercial space for a client, you should have a reliable source of your needed masonry and building supplies.
Here is a simple guide that you can follow when choosing a supplier for your project:
Established supplier. Delays in the construction or installation of concrete features in your property can be avoided if you have a reliable source of construction materials. An established supplier can provide you with all your needed materials because of its partnerships with product manufacturers. Choose certified dealers to get full product warranties.


Large inventory of building supplies. Expect prompt deliveries of your purchased materials if your supplier has a large inventory of building materials and supplies. You can also get your needed materials in large quantities.


Top-quality products. Your supplier should carry top brands and quality construction products. This will allow you to choose the best materials for your project. Just make sure that you're getting reasonably priced building supplies and materials.
"MORE ARTICLES"
Landscaping Supplies
Bricks
Pavers
Natural Stone
Stone Veneer